Stay At Home "Debt Free" Mom - Renae L.

When I first heard the name of this company, I was not interested. I thought I knew all about it - what they stood for and what their intent was. I learned of this company while on maternity leave after having my second daughter, Somer. I was a teacher and enjoyed my time off with my girls. Brooke was 2 1/2 years old, and I dreaded the thought of taking them back to daycare and being away from them. We had a great daycare, but I missed all the firsts and the little things with Brooke and had always dreamed of being a stay-at-home Mom.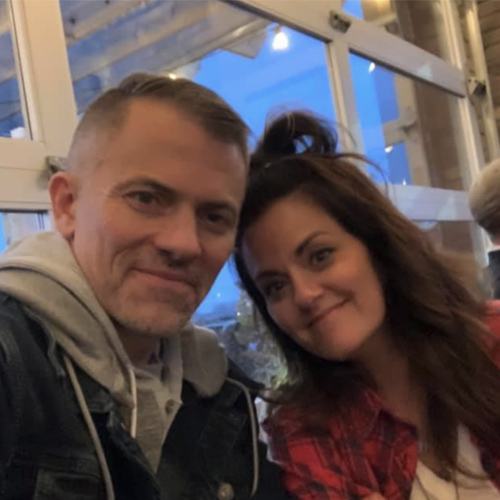 This company was very different than what I was anticipating; the focus was on living healthier, getting chemicals out of my house, taking care of the family, and simply having a healthier home. At the time, we were in debt, so even if it was better, I was thinking, "we won't be able to afford it anyway." We were amazed after listening that we could actually save money and decided to become a customer. I instantly fell in love with how the products worked, and I didn't have to worry about my girls getting into anything dangerous.

As I was approaching the end of my maternity leave, I had shared with a few friends how I shopped, and they wanted a healthier safer alternative as well. This made me think, "What if I shared this with more people? Not only could this be a vehicle to help me be a stay at home mom, but I would positively affecting others at the same time! In May of 2001, I resigned from teaching, and have not looked back. I wish I could write about the lives we've been able to help these past 21 years, but it would be pages and pages of testimonies. THAT is why I am still as passionate today as I was 21 years ago. Helping someone with joint pain, heart disease, eczema, allergies, autoimmune disorders, or simply just a more convenient way of shopping with healthier, safer choices has become my "work" for the past 21 years, and I am grateful.

As I look back on our journey, I can say that while I certainly didn't break any records, I was able to change my life in a way that allowed me to be a better wife and a mother who never missed a game. I can take off and be with my kids if they need me at the drop of a hat. Life does not come without challenges, but I can honestly say, without the freedom that this company gave me, life would've been very different during those years. Words cannot describe how grateful I to be able to help others reach their goals and in the process change their lives for the better." This has given me confidence, purpose and close friendships I will cherish for the rest of my life. And 21 years later, I'm in great health and my husband and I are debt free! I look ahead with such excitement, even more purpose, and more passion than I have ever had. Our journey of reaching people, changing lives, and making a difference has really just begun.